Puppies and Dogs for Adoption

We have puppies available throughout the year.Please contact us for availability.

DEPOSITS

When ordering a pup, paid depositors have first pick in order of deposit paid. If you would like to purchase a TEENZER pup, we require a $200 non refundable deposit to hold a pup from an upcoming litter. Deposits are necessary so we can plan litters and ensure that you are serious about buying your pup. Deposit can be made after phone contact by direct deposit.

Payment Plans are available. I am happy for you to pay off your pup over time but it must be fully paid for before it leaves home.

MALE OR FEMALE 

If I were to have only one Cavalier, I'd want a male. The common saying is, "Females love you, but males are in love with you." The males tend to really adore their owners. The females tend to be more aloof and love whomever they choose at that particular moment. With Cavalier King Charles Spaniels, it is the females that establish dominance hierarchies, and the males just go along with the flow. Two female cavaliers in the same household will generally have some issues with dominance(not if desexed), whereas two males will not. A one male/one female combination will not have dominance issues either, as the female will run the house.

VACCINATIONS AND MICROCHIPS

All pups come to you with their first vaccinations, a full vet check and a microchip.They have been wormed every two weeks since birth . They will need to have their second vaccination at 12 weeks of age.

PRICE & REGISTRATION

All pups come with LIMITED registration papers unless personally discussed with me by phone.

LIMITED - For pet only. No breeding or showing.

$2200 - Female 

$2000 - Male

MAIN - For breeding and showing.

$2600 - Female  

$2300 - Male

TRANSPORT

I am happy to arrange transport details for 

 you at your expense. Pups can be sent Australia wide. Some trips just take a little more organizing!!!!

I will ask for a small amount of fuel money to help with costs to travel for delivery. Usually $20 is sufficient.

REFUNDS

In the rare case of a puppy not getting on with a family or the puppy been returned for some health reason  my policy is to replace the pup with a similar pup of same sex and same colour from the next available litter. A vet certificate must be provided as proof of any defect for a replacement pup.Contact  must be made with me within three days of pups arrival. No disputes will be entered into if buyer has not contacted me to discuss issues.

NO MONEY WILL BE REFUNDED. PUP  WILL BE     REPLACED .

I would appreciate that you contact me directly if you have a problem with your pup.

Boy 2                                                              Boy 2

Boy 4                          Boy 4

This page was last updated: May 6, 2020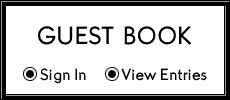 We have adult dogs available occasionally.

 Please contact for details.

THE CARE SHEET BELOW IS PRINTABLE .

Upcoming Pups 

We will have Tri and Blenheim coloured pups available towards the end of June. Please contact me to register your interest in one of these pups or a future litter if these have all found homes.

PLEASE NOTE PUPS BELOW ARE FROM LAST YEAR AND ARE ALL SOLD